Are you tired of sacrificing comfort for style? Look no further than TomboyX, the ultimate solution to your fashion woes. With their exceptional clothing line, they have revolutionized the way we dress, offering a range of comfortable and stylish options for all body types and personal preferences. Whether you identify as a tomboy or simply appreciate clothing that prioritizes comfort without compromising on style, TomboyX has got you covered. In this blog post, we will delve into what makes their clothing line so special and how you can effortlessly style their pieces to create unique looks that reflect your individuality. Get ready to discover the ultimate comfort with TomboyX!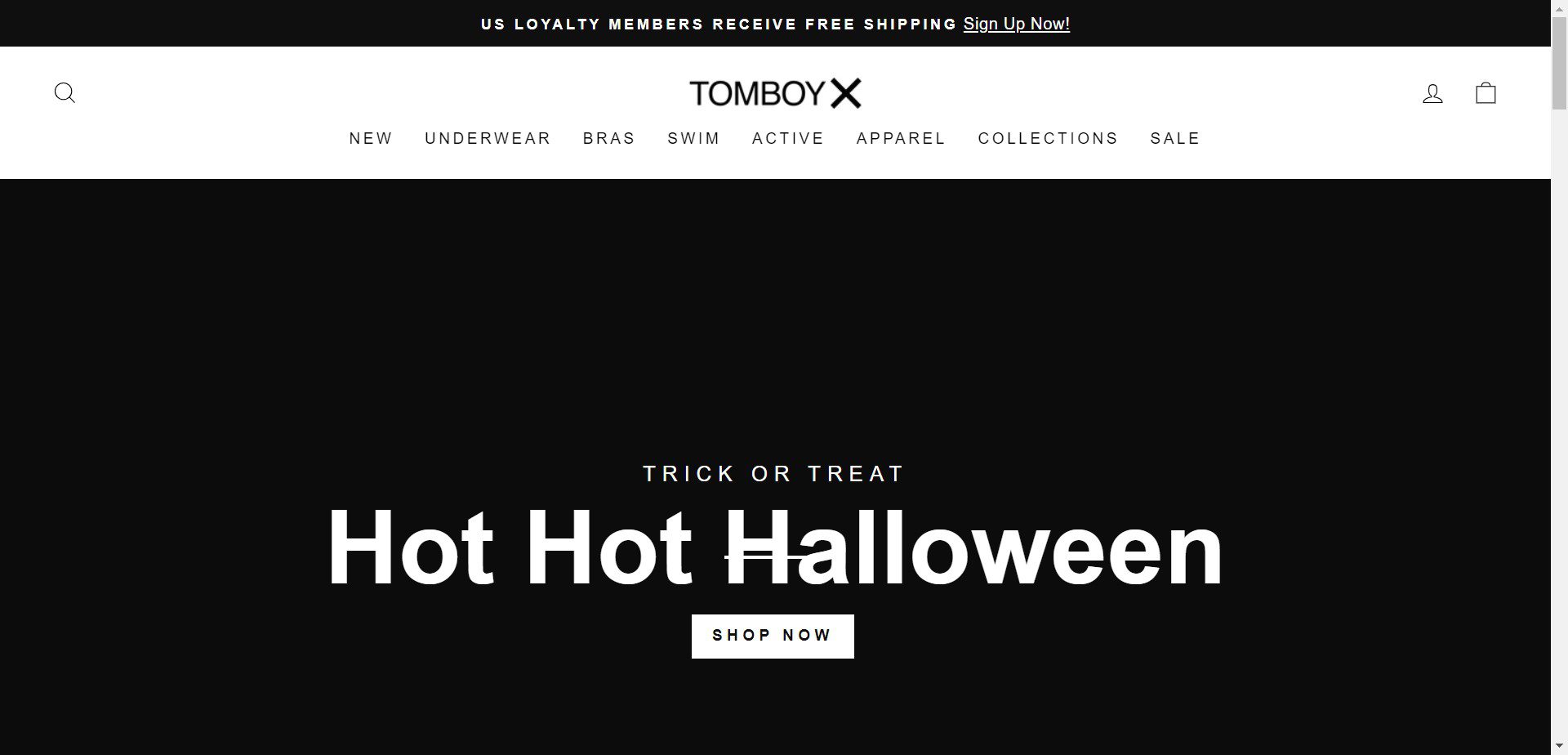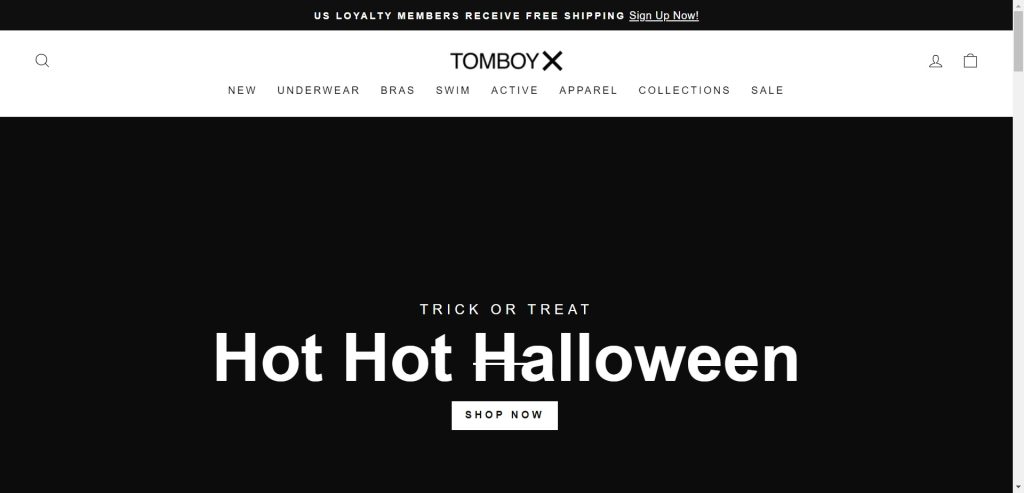 What is TomboyX?
TomboyX is not just a clothing brand; it's a movement. Founded by Fran Dunaway and Naomi Gonzalez in 2013, TomboyX was born out of the frustration they experienced when searching for underwear that suited their tomboyish style. They realized that there was a gap in the market for gender-neutral and comfortable clothing options, so they decided to create their own.
What sets TomboyX apart from other brands is their commitment to inclusivity and body positivity. Their designs are created with all body types in mind, celebrating diversity and breaking free from traditional notions of gendered fashion. Whether you identify as a tomboy, prefer more masculine styles, or simply appreciate clothes that prioritize comfort without compromising on style, TomboyX offers something for everyone.
From boxer briefs to bras, loungewear to swimwear, every piece in the TomboyX collection is thoughtfully designed using high-quality materials that are soft against your skin. With sizes ranging from XS to 6XL, they ensure that no one is left out.
But what truly sets them apart is their focus on sustainability. TomboyX uses eco-friendly materials such as modal fabric made from beech trees and recycled nylon yarns made from fishing nets pulled out of the ocean – all while maintaining exceptional quality.
In short, TomboyX goes beyond just providing clothing; it represents empowerment and self-expression through fashion choices. It breaks down barriers by offering comfortable garments designed for every body type while advocating for social change along the way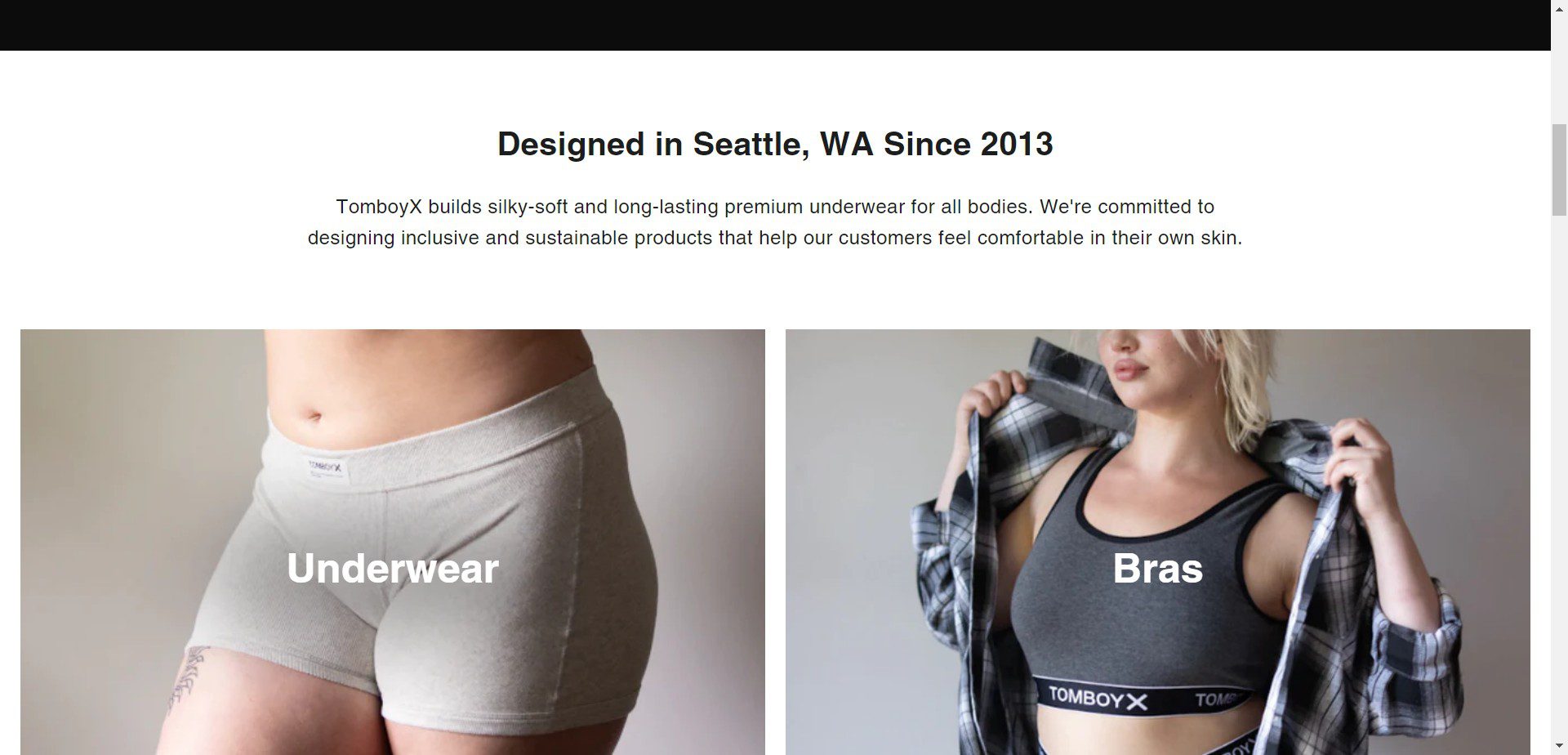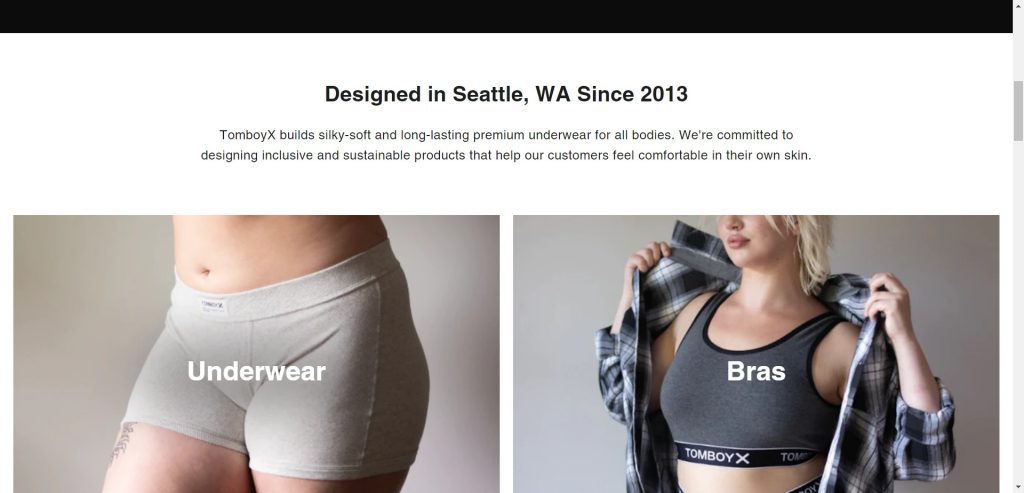 The Different Types of Clothing Offered by TomboyX
TomboyX offers a diverse range of clothing options that cater to individuals who prioritize both comfort and style. Their collection includes everything from underwear and bras to loungewear, activewear, and swimwear. Each piece is thoughtfully designed with the needs and preferences of tomboys in mind.
When it comes to underwear, TomboyX goes beyond the conventional expectations. They offer boxer briefs, trunks, boyshorts, bikinis, and more in various sizes that ensure a perfect fit for everyone. The fabrics used are soft against the skin while providing ample support throughout the day.
Their bras are equally impressive with styles like racerback sports bras or scoop bralettes that provide support without compromising on comfort. These pieces are designed for those who want freedom of movement without sacrificing functionality.
In addition to undergarments, TomboyX also offers an extensive selection of comfortable loungewear options such as joggers, sweatshirts, hoodies, and pajamas. Made from high-quality materials like cotton blends or French terry fabric, these pieces are perfect for relaxing at home or running errands while looking effortlessly cool.
For those who lead an active lifestyle or enjoy working out regularly, TomboyX provides activewear essentials like leggings and tank tops that allow unrestricted movement during exercise. These garments are made with moisture-wicking fabric to keep you dry even during intense workouts.
Lastly but certainly not least important is their inclusive swimwear line which caters to all body types with different silhouettes including one-pieces and swim shorts for maximum comfort at the beach or poolside.
Whether you're shopping for everyday basics or specific occasions like swimming or working out,TomboyX has got your back (and front) covered with their exceptional clothing line!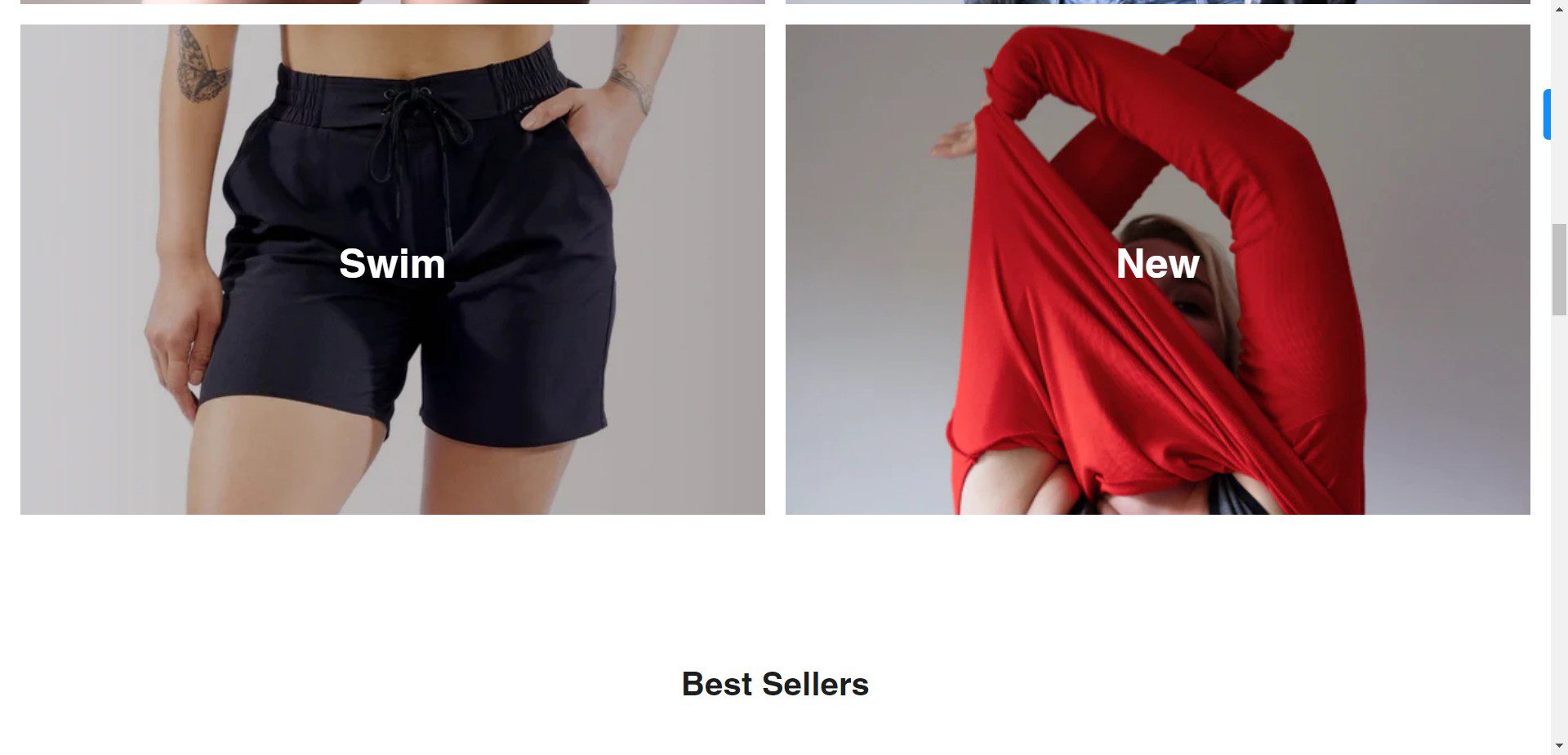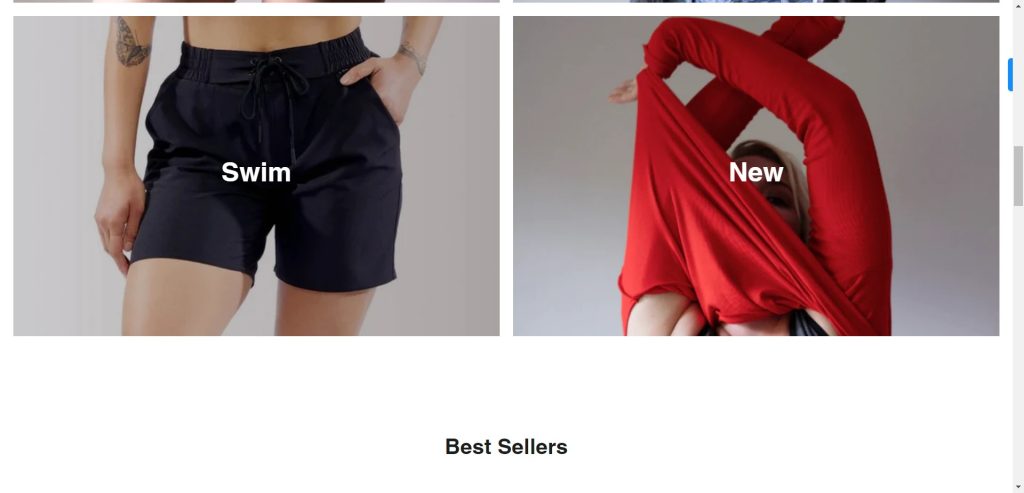 How To Style TomboyX Clothing
When it comes to styling TomboyX clothing, the options are endless. Whether you prefer a casual and comfortable look or something more polished and put-together, their versatile pieces can be styled in countless ways.
For a laid-back and effortless outfit, pair their classic boxer briefs with an oversized flannel shirt and some distressed denim jeans. Add some combat boots or sneakers for that extra touch of coolness. This look is perfect for running errands or grabbing coffee with friends.
If you're looking to dress up a bit more, try pairing one of TomboyX's button-up shirts with tailored trousers or a pencil skirt. Finish off the look with some loafers or ankle boots for a chic and sophisticated vibe. This ensemble is ideal for office settings or even date nights.
For those who love athleisure wear, TomboyX has got you covered too! Their activewear collection offers stylish sports bras, leggings, and hoodies that can easily take you from the gym to brunch without skipping a beat. Just throw on your favorite sneakers and accessorize with statement sunglasses for an effortlessly cool athleisure look.
Remember, when styling TomboyX clothing, don't be afraid to mix different styles together to create your own unique aesthetic. Experiment with layering different pieces like tank tops under flannels or tucking button-up shirts into high-waisted pants for added versatility.
What makes styling TomboyX clothing so exciting is how it encourages self-expression through fashion while prioritizing comfort at the same time. So go ahead and have fun experimenting with their diverse range of clothing options – there are no limits when it comes to creating your own personal style!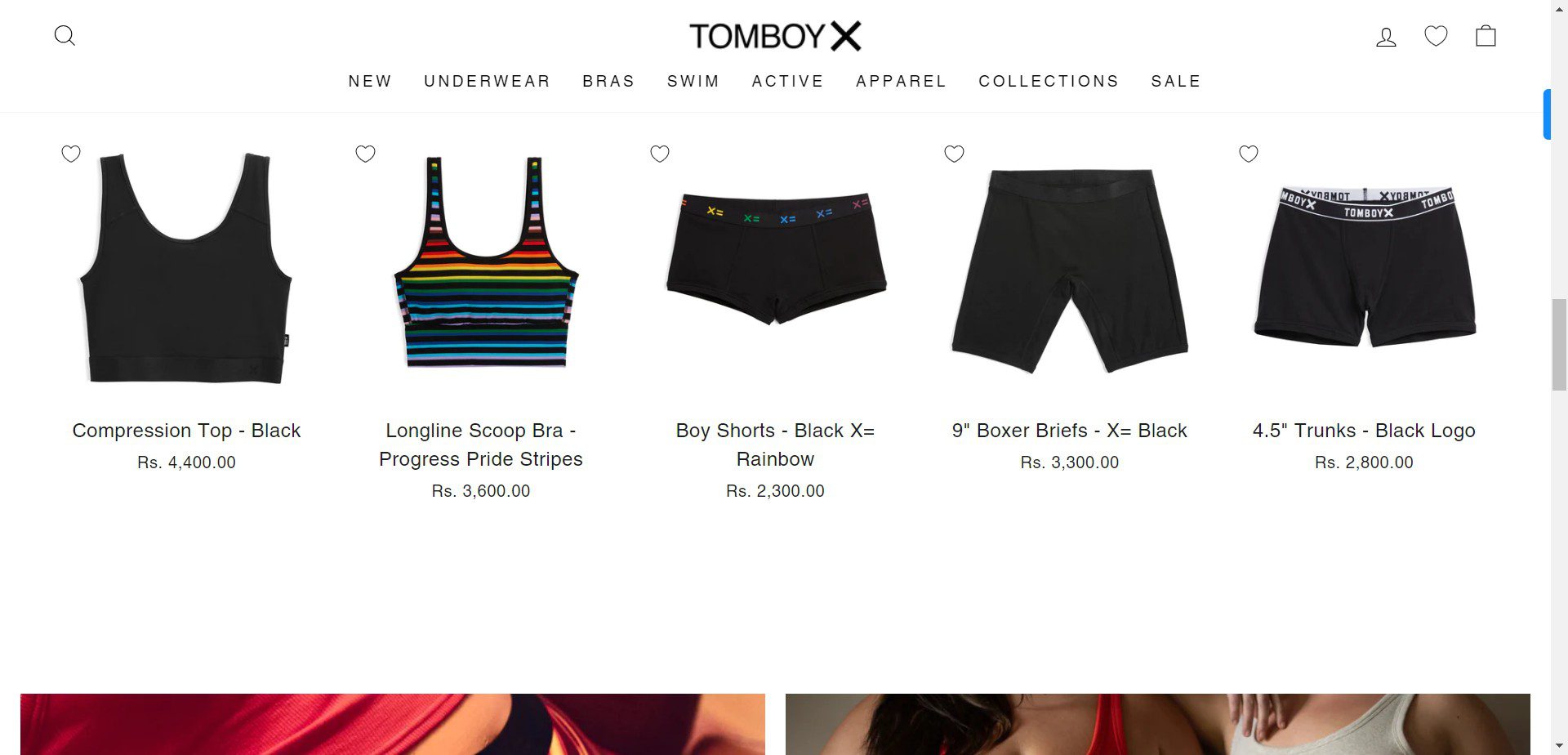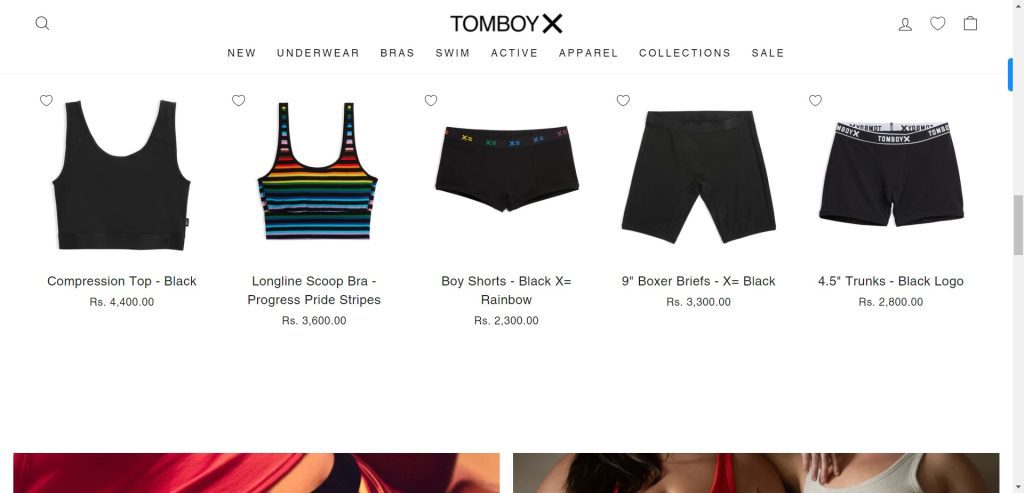 What Makes Their Clothing Line So Special?
What makes TomboyX's clothing line so special? It all comes down to their commitment to inclusivity, comfort, and quality. Unlike many other brands that cater exclusively to traditional gender norms, TomboyX offers a range of styles designed for those who don't fit into the typical female or male fashion categories.
Their clothing is not only stylish but also incredibly comfortable. Made from soft and breathable materials like cotton and modal, each piece feels like a dream against your skin. Whether you're lounging at home or out on the town, you can trust that TomboyX clothes will keep you feeling cozy and confident all day long.
Another standout feature of their clothing is its versatility. With pieces like button-up shirts, joggers, boxer briefs, and bralettes in their collection, anyone can mix and match to create a look that suits their individual style. Plus, the neutral color palette allows for easy coordination with other items in your wardrobe.
But what truly sets TomboyX apart is their dedication to body positivity. Their inclusive sizing ranges from XS to 6XL – ensuring that people of all shapes and sizes can find clothes that make them feel amazing. This commitment extends beyond just size inclusivity; it's about celebrating diversity in every sense of the word.
In addition to providing exceptional clothing options, TomboyX also takes pride in being an ethical brand. They prioritize sustainable practices by using eco-friendly fabrics whenever possible and partnering with manufacturers who share their values.
There are countless reasons why TomboyX's clothing line stands out among the rest. From their focus on inclusivity and comfort to their versatile designs and commitment to sustainability – they have truly created something special for everyone seeking ultimate comfort without sacrificing style or values.
The Different Types of Clothing Offered
TomboyX offers a wide range of clothing options that are designed to prioritize comfort and style. Whether you're looking for everyday basics or statement pieces, they have something for everyone. Their collection includes everything from underwear and bras to tops, bottoms, and even accessories.
When it comes to underwear, TomboyX has redefined the game with their boxer briefs that are specifically designed to fit bodies of all shapes and sizes comfortably. No more uncomfortable waistbands or bunching fabric! Plus, they offer different styles like bikini briefs and trunks so you can choose what suits your personal preference.
In addition to their exceptional underwear line, TomboyX also offers a variety of tops that are perfect for any occasion. From classic crew neck tees to cozy sweatshirts, their tops are made with soft fabrics that feel amazing against your skin.
But let's not forget about the bottoms! TomboyX provides a selection of pants and shorts that combine functionality with style. With features like elastic waistbands and breathable materials, these bottoms will keep you comfortable no matter what activities you have planned.
To complete your look, don't forget about accessories! TomboyX offers hats and socks in fun prints and designs that add an extra touch of personality to any outfit.
With such a diverse range of clothing options available from TomboyX, there's truly something for everyone. Whether you want casual basics or eye-catching statement pieces, their collection is sure to have exactly what you need. So why settle for anything less than ultimate comfort? Discover the incredible clothing line offered by TomboyX today!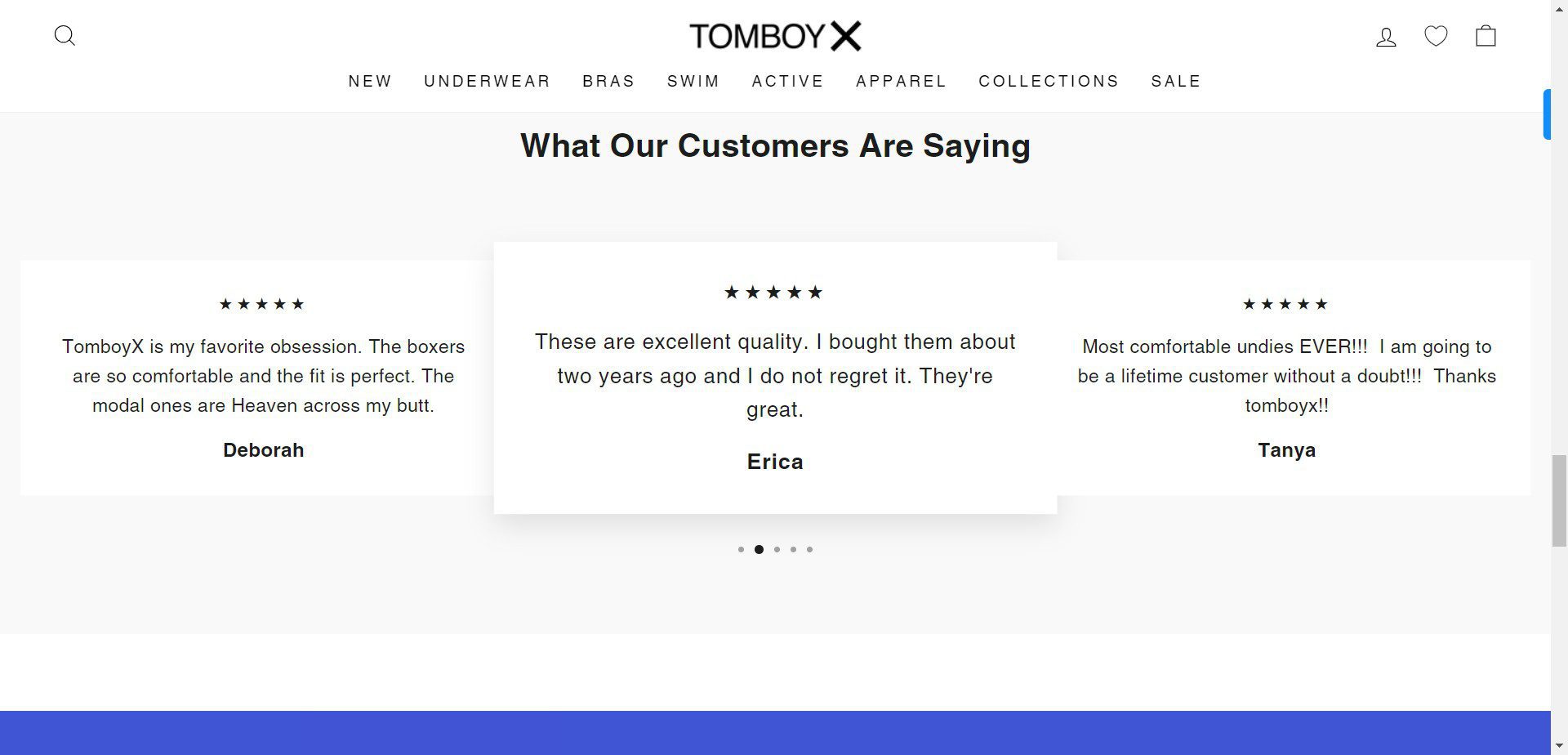 How To Style The Clothing
When it comes to styling TomboyX clothing, the possibilities are endless. Whether you prefer a casual and laid-back look or something more polished and put-together, their clothing line has got you covered.
For a relaxed and effortless vibe, pair their classic joggers with a graphic tee and sneakers. This combination is perfect for running errands or hanging out with friends. The joggers are made from soft and comfortable fabric, ensuring that you can move freely throughout your day.
If you're looking to dress up a bit, try pairing their button-up shirt with tailored pants or jeans. Add some accessories like a statement belt or chunky jewelry to complete the look. This ensemble is great for work meetings or date nights.
For a sporty yet stylish outfit, opt for their athletic leggings paired with an oversized hoodie or sweatshirt. Throw on some colorful sneakers to add a pop of color to your look. Perfect for gym sessions or casual outings.
Don't be afraid to mix and match pieces from different collections within TomboyX's line – they all complement each other beautifully! Experiment with layering different tops and bottoms together to create unique outfits that reflect your personal style.
With TomboyX's inclusive sizing options ranging from XS-4X, there truly is something for everyone in their clothing line. From basics like t-shirts and tank tops to more specialized items like swimwear and sleepwear – they have it all!
No matter how you choose to style your TomboyX clothing, one thing is certain: comfort will never be compromised. Their garments are designed with premium fabrics that prioritize both style and function without sacrificing comfort.
So go ahead, unleash your creativity and embrace the versatility of TomboyX's exceptional clothing line! It's time to express yourself confidently while feeling at ease in every outfit choice you make.
Where To Buy The Clothing
Now that you're familiar with TomboyX and their exceptional clothing line, you might be wondering where you can get your hands on these comfortable and stylish garments. Thankfully, TomboyX has made it easy for you to shop their collection.
You can head over to their official website, www.tomboyx.com, where you'll find a wide range of options to choose from. The user-friendly interface allows you to browse through various categories and filter your search based on size, color, style, and more.
In addition to their online store, TomboyX also has a few physical retail locations across the United States. So if you prefer trying on clothes in person before making a purchase or simply enjoy the experience of visiting a brick-and-mortar store, keep an eye out for a TomboyX location near you.
Furthermore, they often participate in pop-up shops and events both locally and internationally. These events provide an opportunity for customers to interact with the brand directly and explore their latest collections up close.
Remember that shopping at TomboyX not only guarantees comfort but also supports inclusivity and body positivity. With every purchase from this remarkable clothing line, you're contributing towards creating a world where everyone feels comfortable being themselves – regardless of gender identity or body shape.
So why wait? Discover the ultimate comfort today by exploring TomboyX's exceptional clothing line
Shop Now