Welcome to the world of Taylor Stitch, where timeless style meets impeccable craftsmanship. If you're a man who appreciates the finer things in life and values clothing that not only looks good but also lasts for years, then you've come to the right place. In this ultimate guide, we'll delve into the essence of Taylor Stitch – their aesthetic, brand promise, product range, and how to shop for their carefully curated pieces. So buckle up gentlemen, because it's time to discover what sets Taylor Stitch apart from the rest and why they've become an iconic menswear brand. Get ready to elevate your wardrobe game!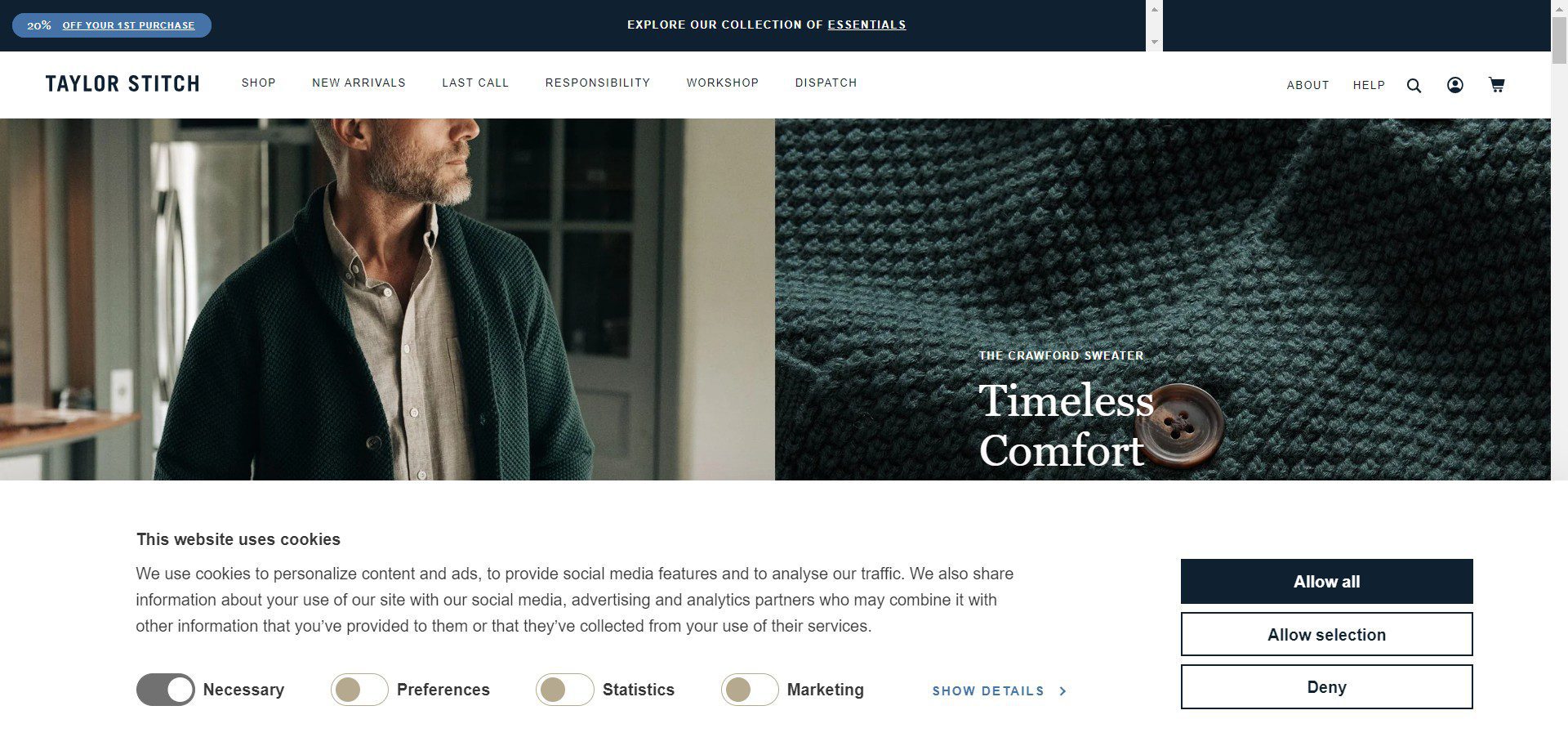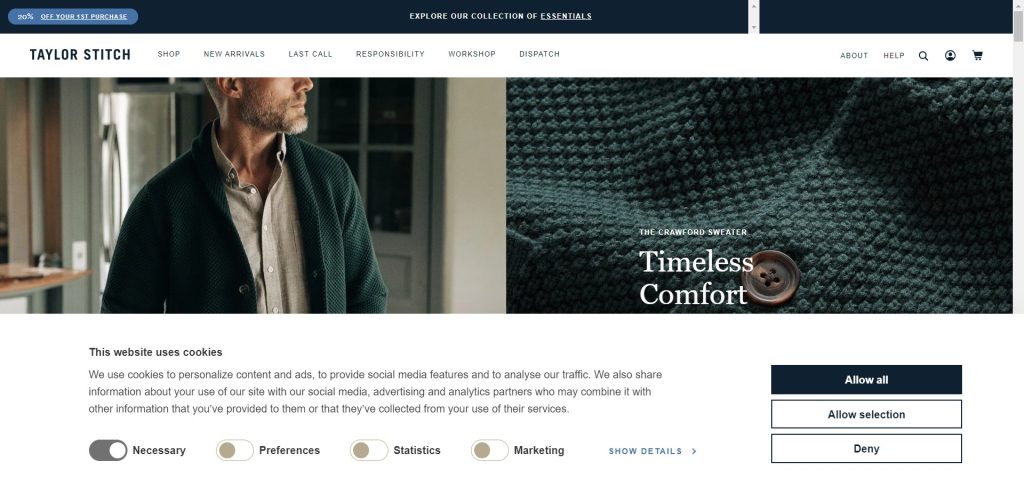 TheTaylor Stitch Aesthetic
The Taylor Stitch aesthetic is a harmonious blend of classic style and modern sensibility. Their designs pay homage to timeless menswear staples while infusing them with a fresh and contemporary twist. With an emphasis on clean lines, tailored fits, and high-quality fabrics, every garment from Taylor Stitch exudes sophistication and refinement.
From their perfectly proportioned button-down shirts to their tailored trousers, each piece in the collection showcases meticulous attention to detail. Whether it's the precisely placed darts for a flattering fit or the carefully selected buttons that add just the right amount of character, you can be assured that every element has been thoughtfully considered.
One of the defining features of the Taylor Stitch aesthetic is its versatility. Their garments effortlessly transition from casual to formal occasions with ease. Pair their rugged denim jeans with a crisp oxford shirt for a laid-back weekend look or dress up their impeccably tailored blazer with slacks for a sophisticated evening ensemble.
In addition to their impeccable design aesthetic, sustainability is at the core of Taylor Stitch's ethos. They source eco-friendly materials such as organic cotton and recycled fibers whenever possible, ensuring that your wardrobe choices have minimal impact on the environment.
Whether you're aiming for a polished office attire or seeking elevated off-duty wear, Taylor Stitch delivers an aesthetic that combines time-honored elegance with modern flair – making it perfect for today's discerning gentleman who values quality craftsmanship and enduring style.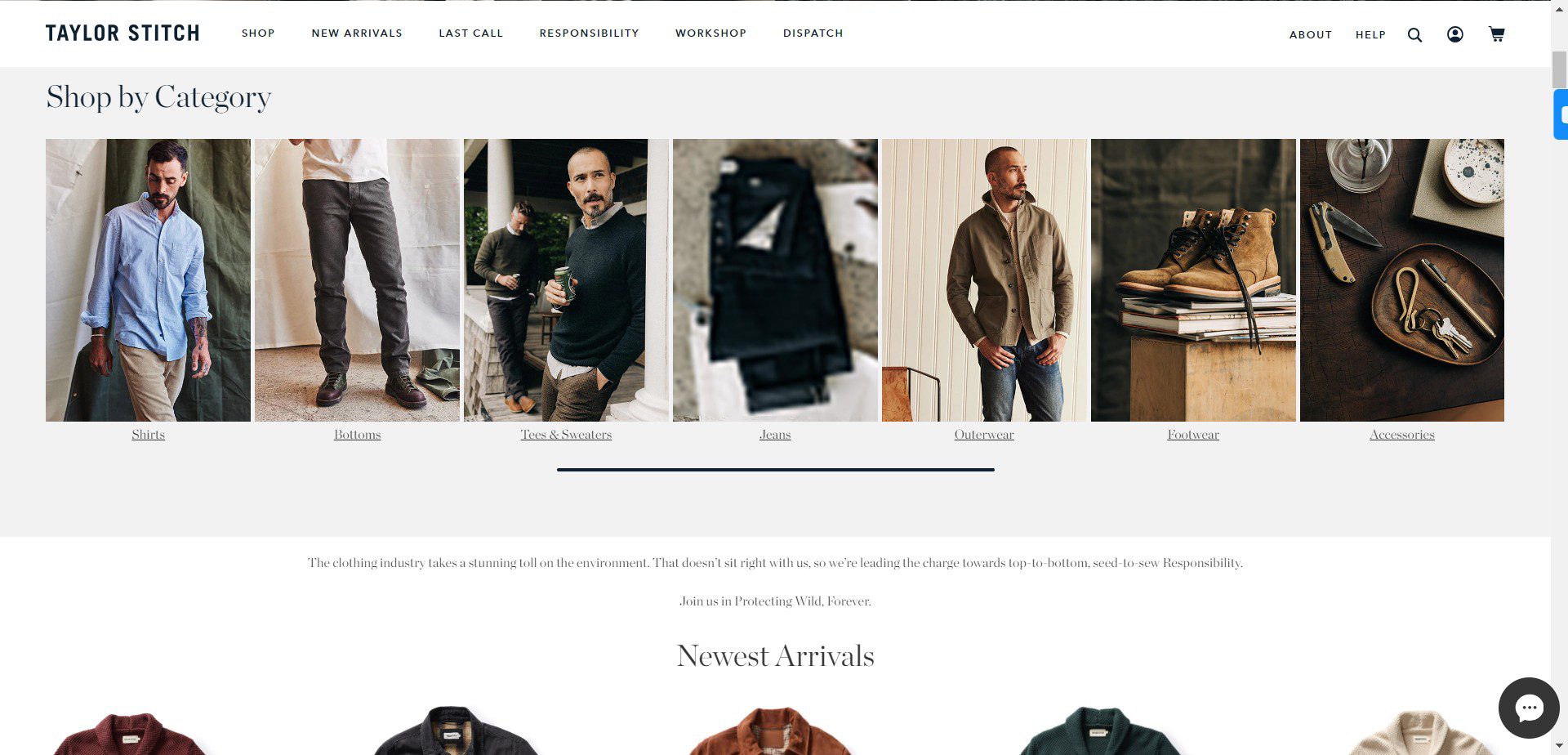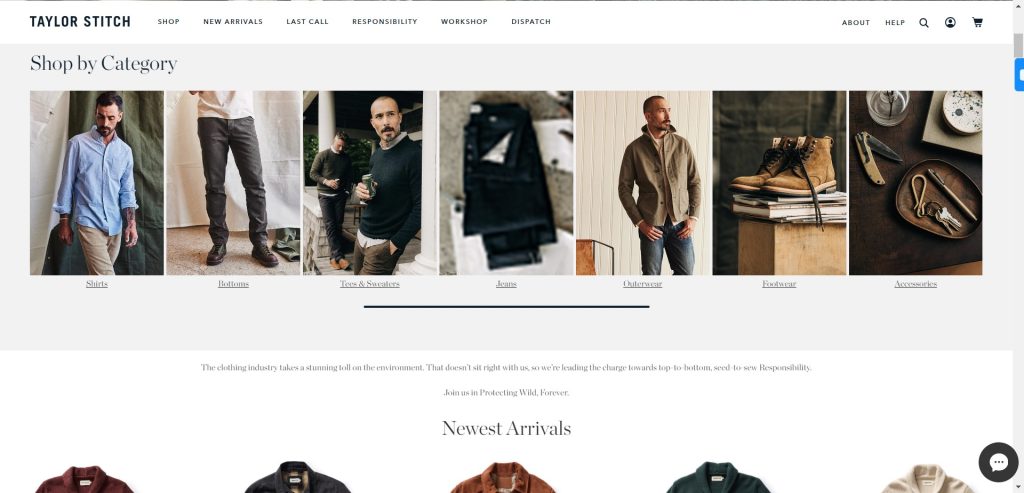 The Taylor Stitch Brand Promise
When you invest in a clothing brand, you want to know that they have your back. That's where Taylor Stitch comes in with their unwavering brand promise. They are committed to delivering high-quality menswear that is built to last.
One of the key aspects of the Taylor Stitch brand promise is their dedication to sustainability. They believe in creating products that not only look good but also minimize their impact on the environment. From sourcing eco-friendly materials to implementing responsible manufacturing practices, they strive to make a positive difference.
Another important aspect of their brand promise is craftsmanship. Every garment from Taylor Stitch is meticulously made by skilled artisans who take pride in their work. This attention to detail ensures that each piece meets the highest standards of quality and durability.
Taylor Stitch also promises versatility in their product range. Whether you're looking for classic essentials or unique statement pieces, you'll find something that suits your style and needs. Their collection includes everything from timeless shirts and pants to rugged outerwear and accessories.
But perhaps one of the most impressive aspects of Taylor Stitch's brand promise is their commitment to customer satisfaction. They go above and beyond to ensure that every customer has a positive experience when shopping with them. From helpful sizing guides and fit recommendations to excellent customer service, they truly value their customers' happiness.
The Taylor Stitch brand promise encompasses sustainability, craftsmanship, versatility, and exceptional customer service – all aimed at providing men with top-notch clothing options that will stand the test of time.
The Taylor Stitch Product Range
The Taylor Stitch Product Range is a carefully curated collection of menswear essentials that combines classic silhouettes with modern details. From their signature Everyday Oxford shirts to their durable Chore Pants, each piece in the range is designed to be versatile, functional, and timeless.
One standout item in the Taylor Stitch lineup is their selvedge denim jeans. Made from premium Japanese denim, these jeans are built to last and only get better with age. With options like slim fit or straight leg, there's a pair for every taste and body type.
If you're looking to upgrade your outerwear game, look no further than the Taylor Stitch jackets. Whether it's the rugged Long Haul Jacket made from weather-resistant waxed canvas or the sleek Moto Jacket crafted from supple full-grain steerhide leather, these jackets are designed to withstand whatever Mother Nature throws your way.
But it's not just about tops and bottoms at Taylor Stitch—they also offer accessories like belts made from vegetable-tanned English bridle leather and stylish hats handcrafted in collaboration with renowned hatmakers.
With sustainability at the forefront of their brand ethos, many of Taylor Stitch's products are made using eco-friendly materials such as organic cotton and recycled polyester. This commitment to responsible manufacturing ensures that you can feel good about adding these pieces to your wardrobe.
The Taylor Stitch Product Range covers all your sartorial needs—from everyday basics that form the foundation of any well-dressed man's closet to statement pieces that elevate any outfit. With quality craftsmanship and attention to detail evident in every stitch, this iconic menswear brand offers something for everyone seeking style without compromise.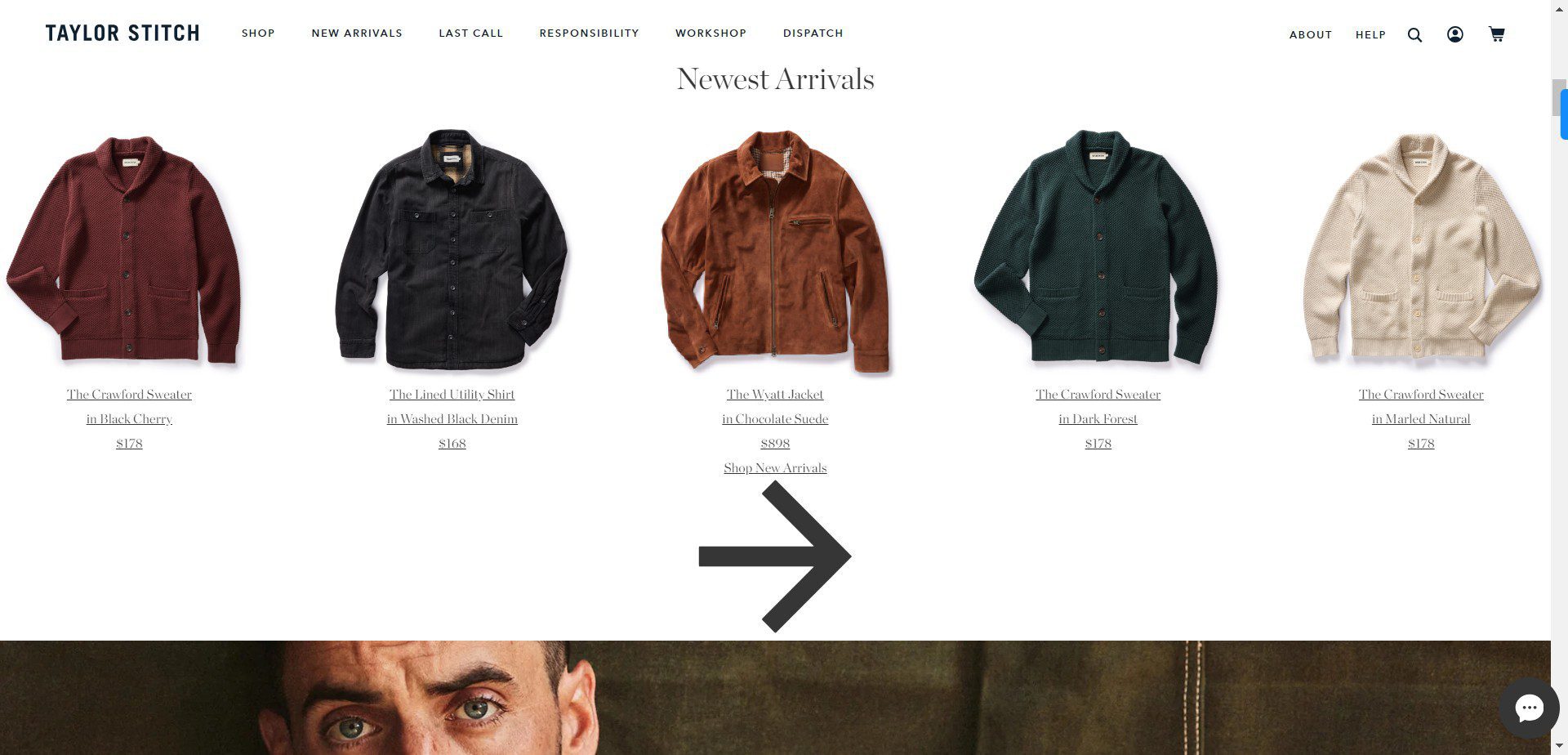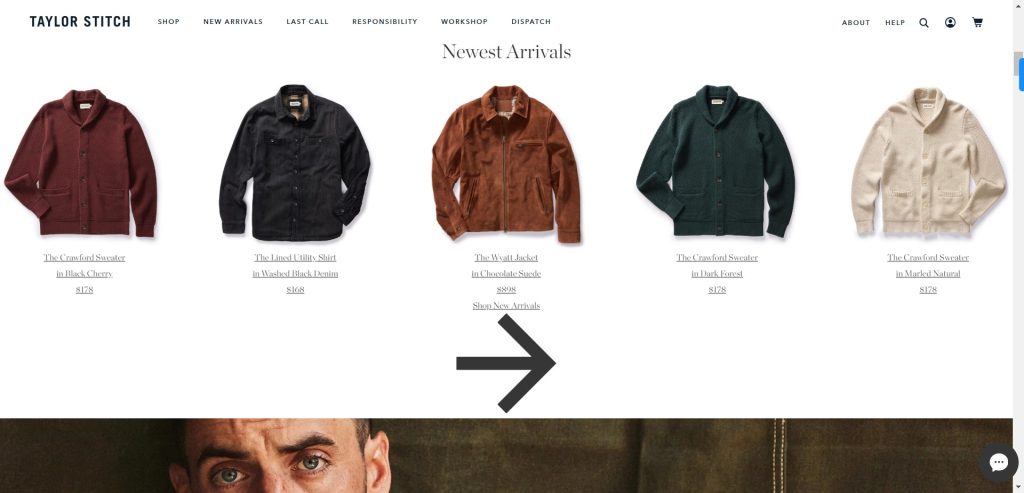 How To Shop For Taylor Stitch
To wrap up this ultimate guide to Taylor Stitch, let's talk about how you can get your hands on their incredible menswear. Shopping for Taylor Stitch is a breeze, thanks to their user-friendly website and convenient options.
Head over to the official Taylor Stitch website. You'll be greeted by a well-designed interface that showcases their latest collections and highlights key pieces. Use the navigation bar to explore different categories such as shirts, jackets, pants, and accessories.
Once you've found an item that catches your eye, click on it to access more details. The product pages are informative and provide multiple images from various angles so you can get a better idea of what you're purchasing.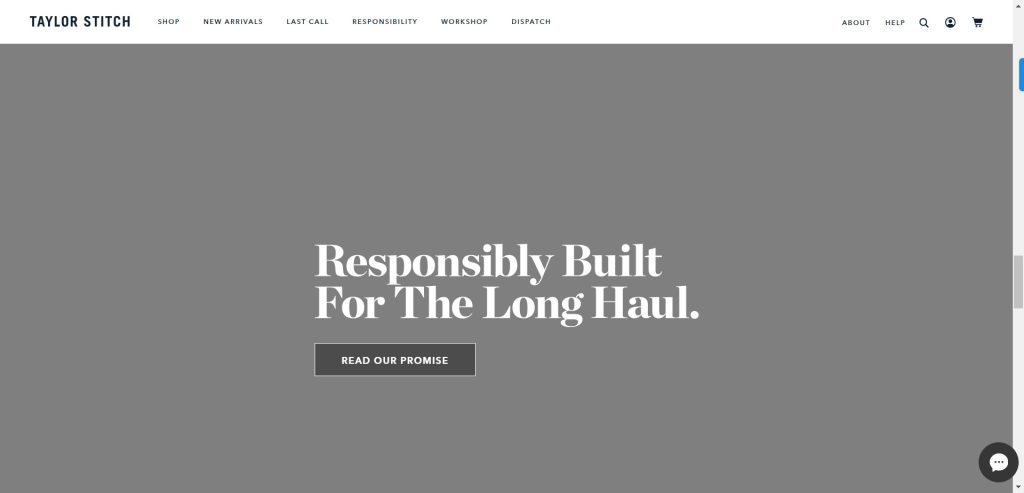 In terms of sizing, Taylor Stitch offers detailed size charts for each garment. This ensures that you find the perfect fit without any guesswork involved. Additionally, they have a Fit Guide section with helpful tips on how their clothes should fit based on your body type.
When it comes to making a purchase, simply select your preferred size and add the item to your cart. Taylor Stitch accepts various payment methods including major credit cards and PayPal for seamless transactions.
If you have any questions or need assistance during the shopping process, don't hesitate to reach out to their friendly customer support team. They are known for providing exceptional service and will gladly assist with any inquiries or concerns.
Once your order is placed successfully, sit back and relax while Taylor Stitch prepares your package for shipping. They offer both domestic and international shipping options so customers worldwide can enjoy their quality garments.
Taylor Stitch also prioritizes sustainability by using recycled materials whenever possible in packaging materials. It's just another reason why this brand stands out among its competitors!
In conclusion (oops!), shopping for Taylor Stitch is an enjoyable experience from start to finish. With their timeless aesthetic, commitment to quality craftsmanship, wide range of products, and easy-to-navigate website—the only challenge may be deciding which piece to add to your wardrobe first. So, go ahead and discover the world of
Shop Now